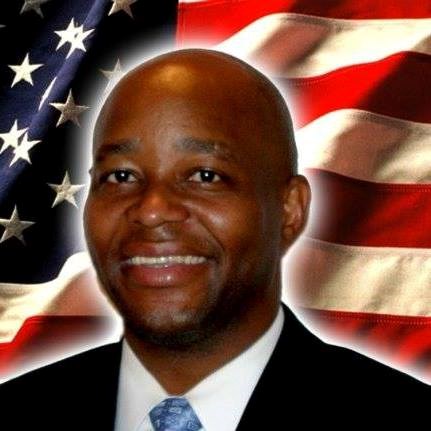 Welcome to our official campaign website of Dr. Eddison Walters, Republican candidate for U.S. Congress, FL District 22
We need your help to get our message out across the district and to the rest of country. Contribute today!
Leadership With A Record of Effective Policy Solutions
A True Testament of The American Dream!
We must adapt our laws and policies to account for the drastic changes in our economy that have occured over the last 25 years as a result of advancement in technology. In Business we are constantly reevaluating policies and adapting to the changing business environment. There are infective laws and policies that exist today which were put in place by our government over 1/2 of a century ago, yet we have failed as a government to effectively evaluate these law and policies to propose solutions to the problems our country face today. With President Trump in The White House, we have an opportunity to solve big problems that we have talked about for a long time.
Achieving The American Dream Act, a bold plan to solve big problems. We can't solve big problems with same old small ideas.
While the Democrat Party continue to obstruct with no solutions to the problems facing our country, my bold new plan called "Achieving The American Dream Act" will allow the Republican Party provide solutions to a number of problems facing our country today.
My plan will address the housing crisis across the country and significantly reduce the dependence on government housing assistance by providing every single American with the opportunity for homeownership through programs such as the Fannie Mae expanded loan approvals and down payment assistance. Real estate value levels in minority communities continue to be significantly depressed as a result of lending restrictions put in place by Obama era Democratic policies in response to the 2008 real estate crash. While real estate values in the rest of the country have rebounded, real estate values in many minority communities have not even recovered to 50% of the pre 2008 real estate crash value these properties once were. We must repeal elements of Dodd-Frank legislation restricting mortgage lending to provide access to mortgage lending for lower valued home to help restore real estate wealth in these communities. Today struggling families are paying $800 to $1200 and more in rent for a home that would cost them $300 to purchase before failed Obama era policies made these home too difficult to finance. The unintended consequence of failed Obama era economics policies that restricted lender fees for mortgages have result in property values in many minority communities becoming worthless because it has become too difficult to finance these properties. Investors are stepping in as cash buyers to purchasing these properties for next to nothing then charging outrageous rent leading to a housing crisis across this country. See link to article about how difficult it is to get a mortgage on what we once considered affordable housing.

https://www.mortgageloan.com/why-is-it-difficult-to-qualify-for-a-small-mortgage-loan

My plan will address the issue of the wealth gap created after years of Obama era economic policies failures by shifting the focus from welfare dependence to wealth creation for low-income families through home ownership.

My plan will reduce the burden of self-employment taxes for independent contractors and mom and pops shops earning less than $100,000 per year. The effect of this will be a significant increase in the effective income for the 50% of Americans currently self-employed as independent contractors and will drastically increase the success rate of new small businesses.

My plan will increase the rate of success for new small business startups by reducing the red tape associated with the SBA loans application process and provide greater access to capital small startup businesses.

My plan will address the skills gap across the country by working directly with employers in the community to provide training and certification for skills needed by employers in less than six months.

My plan will address a number of problems with the federal government approach to disability benefits and entitlements that have existed for a very long time, and fix Social Security and Medicare to ensure this safetynet is available for the next generation while maintaining current benefit levels.
At the age of three Dr. Walters parents move to the U.S. Virgin Islands with him and his two brothers and sister. The family opened a small business and built a house in a middle class neighborhood and provided an opportunity for Dr. Walters and his two brothers and sister to become first generation college graduates with very successful careers. As a graduate of the University of Alabama, Dr. Walters wanted to give back to the community, so his very first job as a college graduate was a volunteer position working from 9:00AM to 5:00PM for six months to help develop a community development loan fund that focused on helping create jobs in underprivileged communities by investing in small businesses. As a result of this work Dr. Walters became involved in the political process to help address solutions for problems in the community. Dr. Walters served in countless community organizations to help provide an opportunity to live the American Dream that this country has given him. Dr. Walters continued his work in the finance industry providing the opportunity to access capital for all businesses and promoting home ownership. In 2008 after the mortgage meltdown, Dr. Walters attempts to explain of the true problem that caused the real estate crash was not received well, so after unsuccessful attempts to bring attention to the true nature of the problem in the United States real estate market, Dr. Walters returned to college and graduated with his MBA in 2012 the went on to complete in doctorate degree so he could focus of publishing research to expose the true story of the Global Financial Crisis of 2007 and 2008.
Dr. Walters is a Republican who can delivery Florida - District 22 to the Republican Party in November.
The false conclusion of a real estate bubble resulted in so much fear in the market, mortgage lenders stop lending causing the real estate market in the United States to crash. When faced with a choice between assisting low and middle class homeowners struggling to keep their homes and the banking industry, the Democrat Party choice was to give the banking industry almost one half a $1 trillion with no mandate to assist homeowners refinance their mortgage and stay in their homes.
With an extensive economic research background on the Global Financial Crisis and hands on experience in the housing industry, Dr. Walters research is bringing attention to the real story of the Global Financial of 2007 and 2008.
Dr. Walters has a plan to solve the housing crisis and address the wealth gap in South Florida and across the nation resulting from the massive transfer of real estate wealth from low and middle income families to wealthy real estate investors based on the false conclusion of a real estate that was created by irresponsible media coverage.

With over 25 years of experience working to promote affordable home-ownership, Dr. Walters has the experience working with underprivileged communities, and has developed a message of economic empowerment directed to every single American in District 22, including low-income and moderate-income voters.
The president is doing a great job of moving the country in the right direction after eight years of failed Obama era economic policies that saw low and middle income families suffer the most. There is still significant work needed to help the part of the population who are struggling and have not seen the benefits of the economic improvements. The first thing we as Republicans must do is acknowledge there is much more we need do to make sure everyone is benefiting from the economic improvements. The fact that we have the lowest unemployment in our country make no difference to the individual who would like to buy a home but can't. The economic improvement doesn't make a difference for the small business owner who can't even pay his basic household bills but is drowning in self-employment taxes. The President is doing a great job, but there is still a lot of work to be done to ensure every single American has an opportunity to achieve the American Dream. We need to give these people hope by acknowledging their situation and develop policies for economic opportunities for everyone. We must KEEP AMERICA GREAT by RESTORING THE PROMISE OF THE AMERICAN DREAM for every single American in Florida - District 22.
Dr. Walters Have Had Very Similar Conservative Position To President Trump Date Back Over 2 Decades: Following Statements Taken From News Articles Published In 2006 and 2009
https://www.tuscaloosanews.com/article/DA/20090804/News/606105463/TL
"We have to restore the promise of the American Dream,' Walters said from the steps of the Tuscaloosa County courthouse. "This is the first time in our country we are in a position where we could leave the country worse off for the next generation, and this has to be reversed."
Walters said he wants to protect existing small businesses in the 7th District and increase their number with the use of targeted tax cuts.
"When you look across the 7th Congressional District, small businesses are the lifeblood that keeps the 7th District going,' he said. 'But small businesses are falling by the wayside because we don't have access to capital and the way to get more capital is to reduce taxes on businesses and business owners, who are the only ones who can create new jobs."
Walters said he is against the 'cap-and-trade' legislation in Congress aimed at reducing fossil fuel emissions because he thinks it will result in higher energy prices.
"I do support renewable energy, but the truth of the matter is renewable energy will never supply the majority of our energy needs,' he said. 'The real solution to the energy crisis is to increase our oil refining capacity, build new refineries and use the abundant coal and natural gas that we have in this country."
"We have an unlimited supply of coal and natural gas in this country and we ought to invest in the technology so we can put this to work and we can be energy independent."
https://www.selmatimesjournal.com/2009/08/04/tuscaloosa-businessman-joins-7th-district-race/
Walters is a broker for the mortgage company Nations Funding. He is calling for tax cuts and heavier use of domestic coal, oil and natural gas to stimulate the economy.
https://leftinalabama.com/search/Estate+tax/page/5/
Fifth in our series is Eddison Walters. Walters grew up in the U.S. Virgin Islands, is a graduate of the University of Alabama and has lived in Tuscaloosa County for over 20 years. He is a mortgage broker and real estate developer who feels strongly that small business is the key to lifting the standard of living in the 7th congressional district. This quote is from his website: "The Bush tax cuts did not help most small business at all. Employment taxes are killing small businesses and jobs along with them. We must do more to help businesses create jobs in our district. Also,we can not continue to ship our jobs to China. Free trade is not free."
http://archive.decaturdaily.com/decaturdaily/news/060607/davis.shtml
Walters clashed over a number of issues, including Davis's advocacy of Hope VI, a federal program intended to improve public housing projects and the surrounding neighborhoods. There have been three such projects in the district.
Walters contended housing projects aren't the answer and suggested that residents should be given vouchers instead and decide where they want to live.
A political newcomer, Walters said he was motivated to run because he felt Davis and many Democrats nationally have lost touch with middle- and lower-income workers.
Threat of Mexican Tariffs
The threat of tariffs on Mexico to force the government to address the issue of illegal immigration on the Southern Boarder was announced as part of his campaign platform earlier for Dr. Walters in 2018 long before the policy was adapted by the Trump Administration.
The policy was adapted by the Trump Administration a number of months later and have been a very effective policy in addressing illegal immigration at the Southern Boarder. See link to survey completed in spring where Dr. Walters list the policy as part of his campaign platform.
https://apps.mypalmbeachpost.com/kycp2018/candidate/eddison-walters.html
Contact Our Campaign: campaign@eddisonwaltersforcongress.com
News
Tuesday, March 24, 2020 2:04 AM
---
Wednesday, March 4, 2020 11:15 AM
Research Paper By Dr. Walters Introducing New Economic Analysis Theory Accepted For Punlication
Dear Dr. Eddison Walters,
Warm Wishes from SciTech Central…!!!
We are glad to inform you that your manuscript entitled "The Development of "Eddison Walters Modern Economic Analysis Theory": Building on Eddison Walters Risk Expectation Theory of The Global Financial Crisis of 2007 and 2008" has been strongly recommended/Accepted without changes by our reviewers and editors for publication without revisions in our Journal.
your news summary here.
---
Tuesday, January 21, 2020 11:10 AM
New Research Study By Dr. Walters
My new research study, "Impact of Advancement in Technology, False Conclusion of Real Estate Bubble, Record Low Mortgage Delinquency, Irresponsible Media, U.S. Economic Policy Disaster: Evidence Supporting Eddison Walters Risk Expectation Theory of The Global Financial Crisis of 2007 and 2008" will be available very soon. The evidence from data analysis in my new research study that will be submitted for review to the Journal of International Business and Economics for February 29, 2020 publication is finally completed. The latest research project continue to tell the shocking true story about how what is considered the greatest economic disaster since the Great Depression resulted from false information. The true story of the crisis is a completely different story from what was reported about the cause of the Global Financial Crisis of 2007 and 2008.