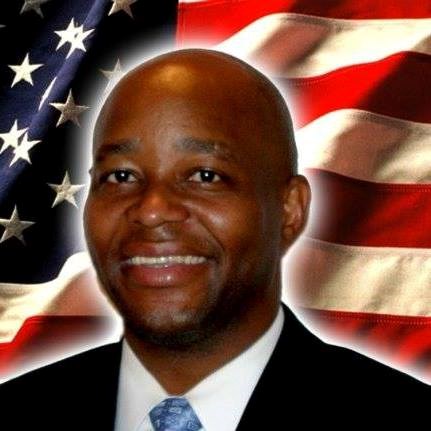 Welcome to the official campaign website for Dr. Eddison Walters for US Congress.
Dr. Walters is a Republican who can delivery Florida - District 22 to the Republican Party in November.
Dr. Walters has experience working with underprivileged communities, and has developed a message of economic empowerment directed to every single American in District 22, including low-income and moderate-income voters.
The president is doing a great job of moving the country in the right direction after eight years of failed Obama era economic policies saw low and middle income families suffer the most. There is still significant work needed to help the part of the population who are struggling and have not seen the benefits of the economic improvements. The first thing we as Republicans must do is acknowledge there is much more we need do to make sure everyone is benefiting from the economic improvements. The fact that we have the lowest unemployment in our country make no difference to the individual who would like to buy a home but can't. The economic improvement doesn't make a difference for the small business owner who can't even pay his basic household bills but is drowning in self-employment taxes. The President is doing a great job, but there is still a lot of work to be done to ensure every single American has an opportunity to achieve the American Dream. We need to give these people hope by acknowledging their situation and develop policies for economic opportunities for everyone. We must KEEP AMERICA GREAT by RESTORING THE PROMISE OF THE AMERICAN DREAM for every single American in Florida - District 22.
Contact Our Campaign: campaign@eddisonwaltersforcongress.com
News
Tuesday, January 21, 2020 11:10 AM
New Research Study By Dr. Walters
My new research study, "Impact of Advancement in Technology, False Conclusion of Real Estate Bubble, Record Low Mortgage Delinquency, Irresponsible Media, U.S. Economic Policy Disaster: Evidence Supporting Eddison Walters Risk Expectation Theory of The Global Financial Crisis of 2007 and 2008" will be available very soon. The evidence from data analysis in my new research study that will be submitted for review to the Journal of International Business and Economics for February 29, 2020 publication is finally completed. The latest research project continue to tell the shocking true story about how what is considered the greatest economic disaster since the Great Depression resulted from false information. The true story of the crisis is a completely different story from what was reported about the cause of the Global Financial Crisis of 2007 and 2008.