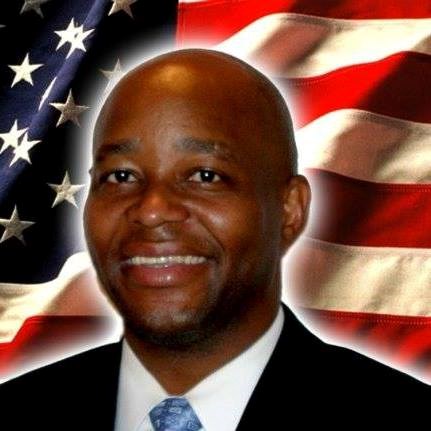 Welcome to our official campaign website of Dr. Eddison Walters, Republican candidate for U.S. Congress, FL District 22
We need your help to get our message out across the district and to the rest of country. Contribute today!
Leadership With A Record of Effective Policy Solutions
A True Testament of The American Dream!
At the age of three Dr. Walters parents move to the U.S. Virgin Islands with him and his two brothers and sister. The family opened a small business and built a house in a middle class neighborhood and provided an opportunity for Dr. Walters and his two brothers and sister to become first generation college graduates with very successful careers. As a graduate of the University of Alabama, Dr. Walters wanted to give back to the community, so his very first job as a college graduate was a volunteer position working from 9:00AM to 5:00PM for six months to help develop a community development loan fund that focused on helping create jobs in underprivileged communities by investing in small businesses. As a result of this work Dr. Walters because involved in the political process to help address solutions for problems in the community. Dr. Walters served in countless community organizations to help provide an opportunity to live the American Dream that this country has given him. Dr. Walters continued his work in the finance industry providing the opportunity to access capital for small businesses and promoting home ownership. In 2008 after the mortgage meltdown, Dr. Walters attempts to explain of the true problem that caused the real estate crash was not received well, so after unsuccessful attempts to bring attention to the true nature of the problem in the United States real estate market, Dr. Walters returned to college and graduated with his MBA in 2012 the went on to complete in doctorate degree to he could focus of publishing research to expose the true story of the Global Financial Crisis of 2007 and 2008.
Dr. Walters is a Republican who can delivery Florida - District 22 to the Republican Party in November.
The false conclusion of a real estate bubble resulted in so much fear in the market, mortgage lenders stop lending causing the real estate market in the United States to crash. When faced with a choice between assisting low and middle class homeowners struggling to keep their homes and the banking industry, the Democrat Party choice to give the banking industry almost one half a $1 trillion with no mandate to assist homeowners refinance their mortgage and stay in their homes.
With an extensive economic research background on the Global Financial Crisis and hands on experience in the housing industry, Dr. Walters research in bringing attention to the real story of the Global Financial of 2007 and 2008.
Dr. Walters has a plan to solve the housing crisis and address the wealth gap in South Florida and across the nation resulting from the massive transfer of real estate wealth from low and middle income families to wealthy real estate based on the false conclusion of a real estate that was created by irresponsible media coverage.

With over 25 years of experience working to promote affordable home-ownership, Dr. Walters has the experience working with underprivileged communities, and has developed a message of economic empowerment directed to every single American in District 22, including low-income and moderate-income voters.
The president is doing a great job of moving the country in the right direction after eight years of failed Obama era economic policies saw low and middle income families suffer the most. There is still significant work needed to help the part of the population who are struggling and have not seen the benefits of the economic improvements. The first thing we as Republicans must do is acknowledge there is much more we need do to make sure everyone is benefiting from the economic improvements. The fact that we have the lowest unemployment in our country make no difference to the individual who would like to buy a home but can't. The economic improvement doesn't make a difference for the small business owner who can't even pay his basic household bills but is drowning in self-employment taxes. The President is doing a great job, but there is still a lot of work to be done to ensure every single American has an opportunity to achieve the American Dream. We need to give these people hope by acknowledging their situation and develop policies for economic opportunities for everyone. We must KEEP AMERICA GREAT by RESTORING THE PROMISE OF THE AMERICAN DREAM for every single American in Florida - District 22.
Contact Our Campaign: campaign@eddisonwaltersforcongress.com
News
Tuesday, January 21, 2020 11:10 AM
New Research Study By Dr. Walters
My new research study, "Impact of Advancement in Technology, False Conclusion of Real Estate Bubble, Record Low Mortgage Delinquency, Irresponsible Media, U.S. Economic Policy Disaster: Evidence Supporting Eddison Walters Risk Expectation Theory of The Global Financial Crisis of 2007 and 2008" will be available very soon. The evidence from data analysis in my new research study that will be submitted for review to the Journal of International Business and Economics for February 29, 2020 publication is finally completed. The latest research project continue to tell the shocking true story about how what is considered the greatest economic disaster since the Great Depression resulted from false information. The true story of the crisis is a completely different story from what was reported about the cause of the Global Financial Crisis of 2007 and 2008.